PARENT-SCHOOL COOPERATION
At SAIE, we have a transparent and free platform for home-school cooperation.
We are committed to building a bridge of communication between the school and parents through good home-school interaction,
so as to better solve children's problems of study and daily-life in the process of growing up.
At SAIE, we have a dedicated family committee and a warmhearted family committee group.
We hold parent seminars to help families solve their confusions one-on-one, and accompany parents and children to grow together.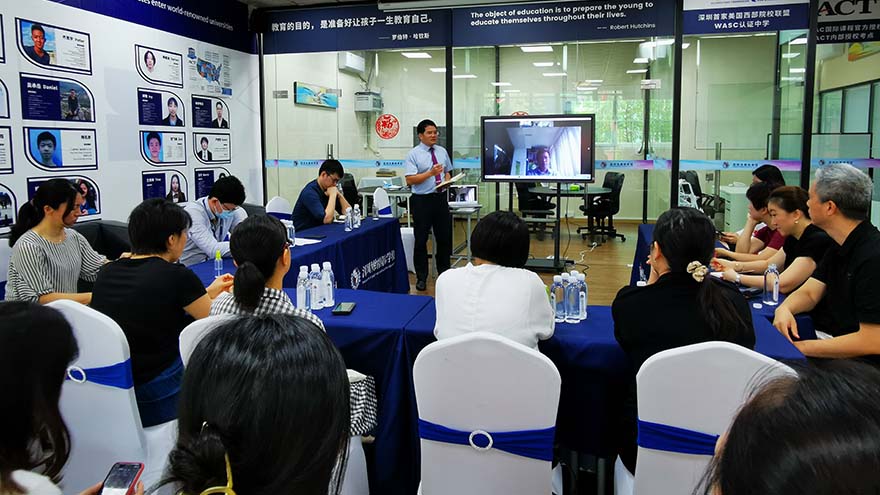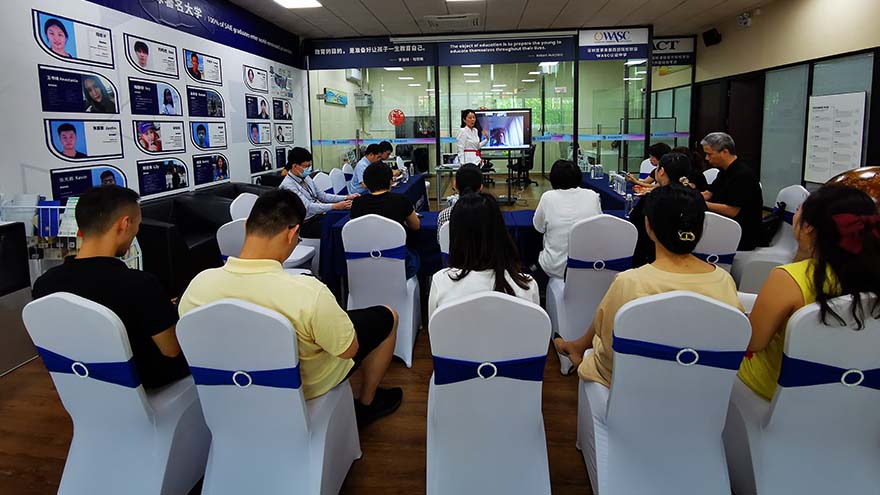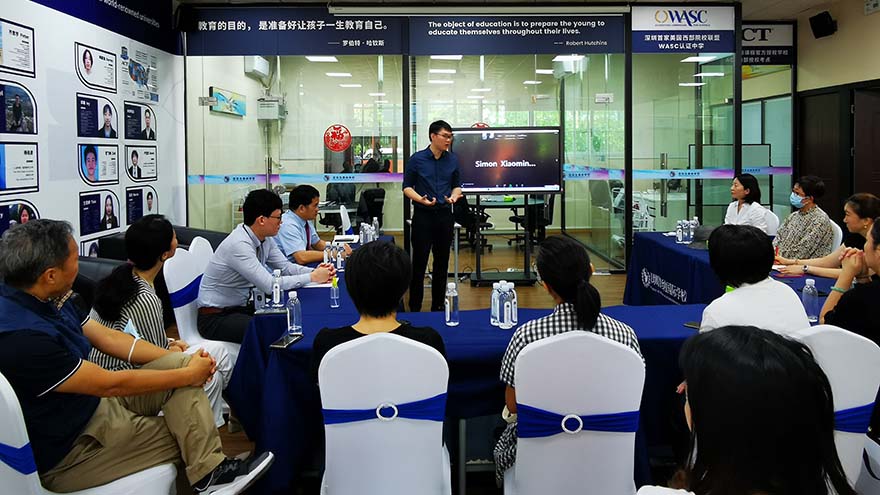 Parents Committee Communication Conference
2021-07
On July 29, SAIE Parents Committee Communication Conference was held in the recruitment hall. In this conference,we mainly communicated with parents about some changes in the 2021 fall and some preparations for the new academic year.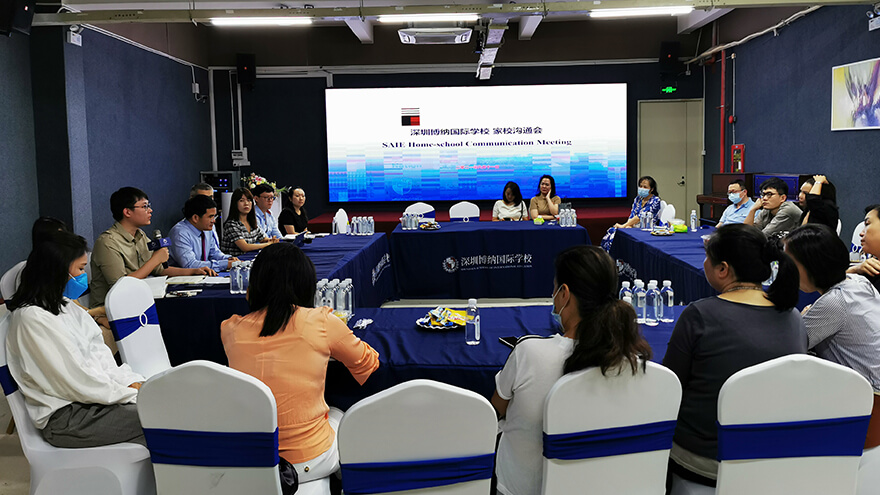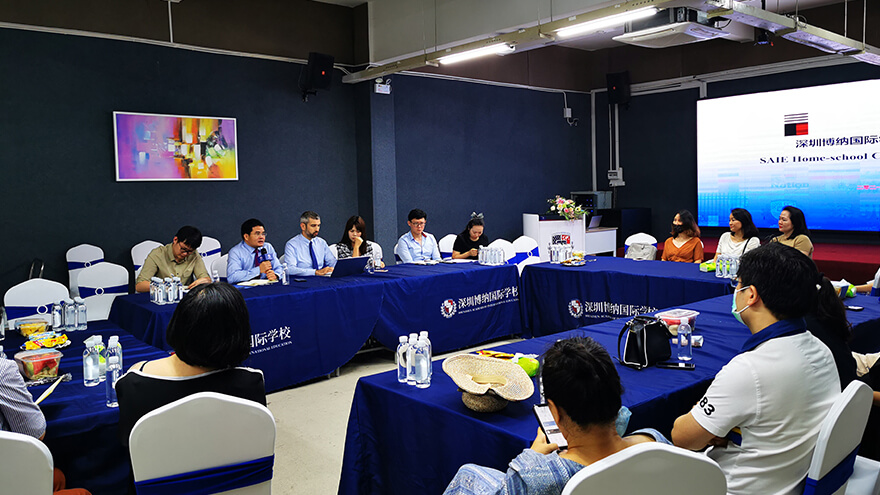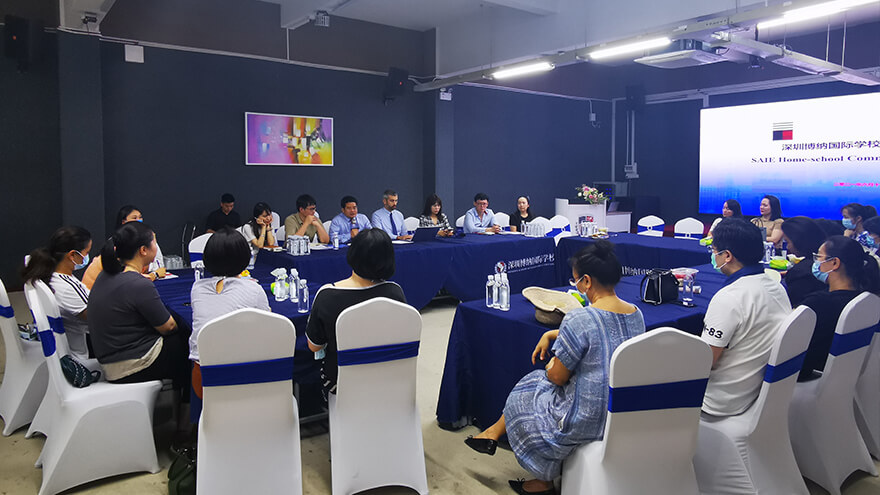 Home-school Cooperation
2021-06
The 2021 spring home-school communication meeting was held in the multi-purposes room. Leaders of the school committee and educational administrators attended the meeting. The meeting focused on the changes in the next spring semester, as well as the work summary report.